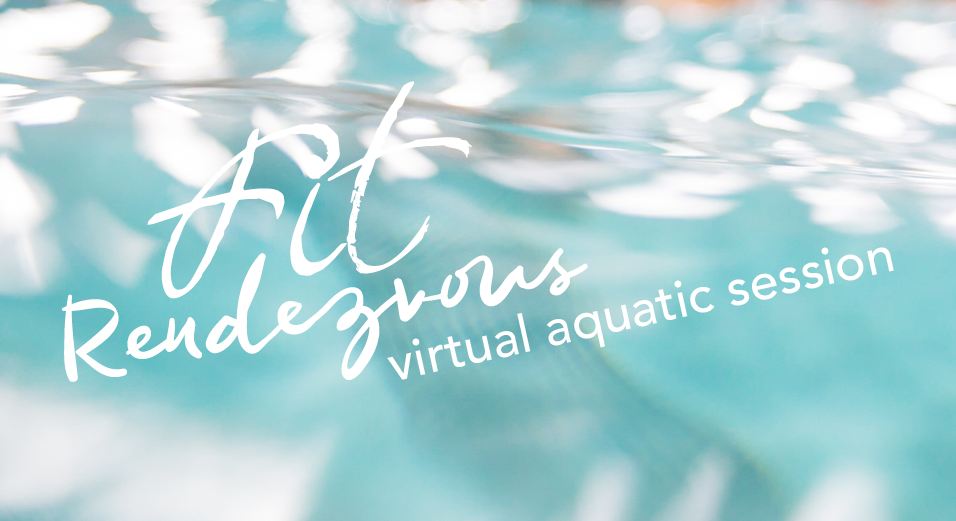 Fit Rendezvous Virtual Aquatic Sessions
Details
Member price: $45.00
CECS: 3
Join us on June 11 for two sessions from AEA specialist, Jenni Lynn Patterson to reboot your aquatic sessions.
June 11, 9-10:30 am, Freestyle Flow: learn how to use a shallow water workout that will help you become more confident in using a more freestyle/non-linear choreographed teaching methodology while providing your students a safe and well-balanced workout. 
June 11, 11am - 12:30 pm, S'WET™ Deep: learn how to use Pilates, core strengthening, water-running, and more; all while suspended in the deep end. Experience the power of S'WET™ Deep and work harder with little to no impact on your joints!
Visit the conference website for full conference sessions and presenter information.
Important Information
These will be virtual live-streamed sessions - join each session via your unique private zoom sent to your email. Please log in using the link a few minutes before the event start time. Please note if you join before then, your session may be timed out. The link to each session will be included in an email sent from the AFLCA 12- 24 hours prior to the session. The subject line will be labelled with the name of the presentation. As well, you will receive further information about the session, facilitator and any portable equipment you may need to enhance your session.  
Fitness Alberta Course Host:
Zoom is the host for this conference, you will receive a unique link via email for each session.  Please Click on the link which will place you in a waiting area until the Fitness Alberta host opens the session at the start time. If you wish to read or require more information on System Requirements, Joining a Meeting or for information if your Video /Camera Isn't Working, please visit the links included. 
Refunds and Cancelations:
No refunds after 24 hours of purchase.  
If you have questions, please email us at: info@aflca.ca
I understand that these sessions are live-streamed sessions hosted on Zoom.
I understand that there are no refunds for this product after 24 hours of purchase.
I understand that I will receive my link to these sessions 12-24 hours before the event.
I understand there are no recordings available of these sessions.
Enter your Fitness Alberta or FLC certification number
Please enter your Fitness Alberta® certification number or, if certified with another province, enter your regional certification number to receive member pricing. Member rates apply for FLC-affiliated provincial certifications only: BC Recreation and Parks Association, Fitness Alberta, Saskatchewan Parks and Recreation Association, Manitoba Fitness, Ontario Fitness Association, Nova Scotia Fitness Association, and Fitness New Brunswick.
Please enter your email address.
Please enter your correct email address. This is so we can send you the links to your sessions.


BACK TO LISTING