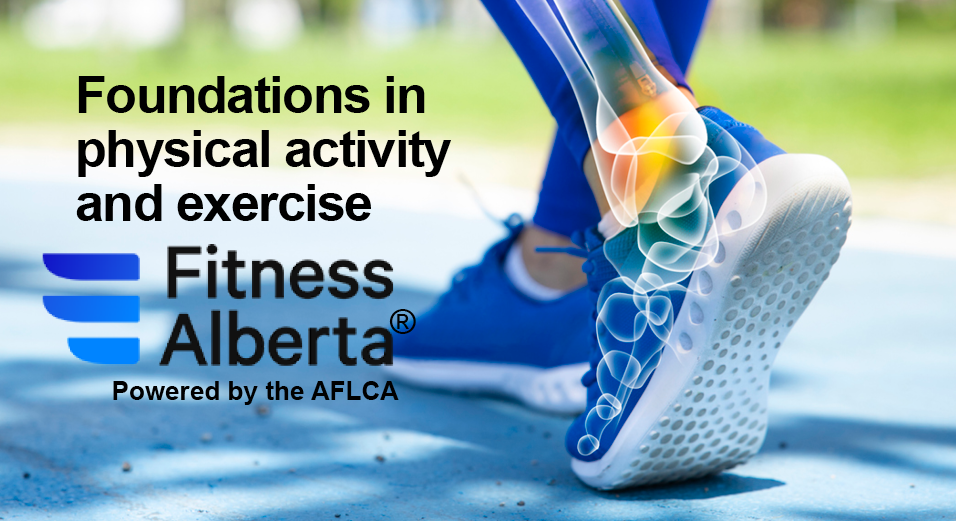 Foundations in physical activity and exercise Fitness Alberta distance education
Details
The Fitness Alberta Foundations in physical activity and exercise distance education course is asynchronous and designed to allow participants to work through the Exercise Theory Manual via independent study over a 12-week period. Non-graded assignments are provided throughout the course to support your work through the material. Feedback is provided to all participants and individual consultation with students is available by request. The instructor is also available for scheduled office time one hour a week. 
Note: An Exercise Theory manual and Distance Education Workbook are included in the course fee.
The Foundations in Physical Activity & Exercise course is the prerequisite to Specialization courses.
I understand this Foundations course is required as part of completing my choice of certification.
I understand that I will receive my course materials a few days prior to course start date.
I verify I'm 18 years or older
I understand the asynchronous learning format of this course and that I can communicate with the instructor via my choice of phone, email, virtual office hours, zoom or google meets.
BACK TO LISTING